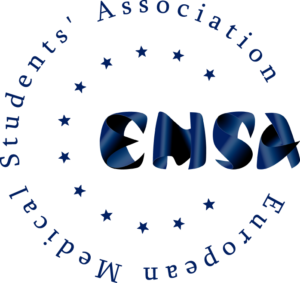 Approbation4U is proud to share great partnership news with EMSA!
On 5th of March 2018, a new partnership agreement between Approbation4U and EMSA was signed. This marks to be the very first partnership agreement we have done!
EMSA (European Medical Students' Association – Association Européenne des Étudiants en Médecine) is a non-profit, non-governmental organisation representing medical students from all across Europe. Founded 1990 in Brussels, it is the only voice of students within the European Medical Organisations. EMSA is recognised by the European Parliament, the European Commission, and the United Nations. The association provides a platform for high-level advocacy, projects, trainings, workshops and international meetings. Its activities gather around Medical Education, Medical Ethics and Human Rights, Health Policy, Public Health, Medical Science and European Integration and Culture. Additionally, currently EMSA is an important stakeholder on mobility of medical professionals together with its many respected partners in Europe; especially focusing on mobility of physicians in Europe.
EMSA members will be getting special discounts and offers (including physician-student coaching) from us. More details about the advantages to be announced during/after EMSA Spring Assembly'18 in Ohrid/Macedonia, in which Approbation4U will be represented by both of its co-founders.
We are inviting dear EMSA members to be member of our community under special conditions we offer for them.
Approbation4U Secretariat